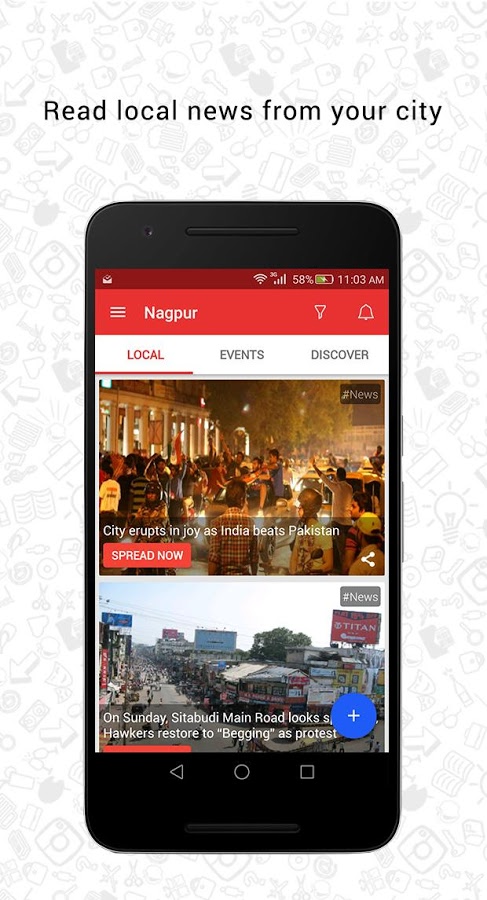 Reacho
'Reacho' is the gateway to fall in love with your city! It brings you city centric news, information about events around you, food stories, unheard stories of citizens and much more. Our unique 'Spread Now' feature lets you spread the news in a defined radius. "Anyone can contribute to the posts and ear exciting rewards."
Events:
Planning for weekend? Get updates about exciting events happening around you. You will find a plethora of exciting events that matches to your liking.
Nightlife, concerts, theatre, arts exhibition, tech seminar, startup events, cultural events, spiritual events - we have got it all covered for you!
Discover:
Read choicest news from all over the country AND around the world.
Tickle your funny bone with humorous stories.
Stay updated with the latest in entertainment industry.
Explore exotic new places for your next vacation.
Try out mouth-watering recipies and eating tips.
Latest updates about your favourite sport.